Yellowstone National Park is in a class all on its own. This "super volcano" contains a mixture of melting volcanic pots, geysers, and steaming rivers. There are also forests, mountains, and rolling hills and valleys. Because of Yellowstone's vast diversity, there is a ton to do and see. Thankfully, the park rangers are friendly and eager to help! Here is a list of the top photography locations and sights at Yellowstone National Park to help you as you plan you trip!
Top Photography Locations and Sights at Yellowstone National Park:
Fun Facts About Yellowstone:
Yellowstone was established on March 1, 1872 and was the world's first national park.
Yellowstone National Park is located in 3 states: 96% in Wyoming, 3% in Montana, and 1% in Idaho.
The highest point in the Yellowstone is 11,358′ at Eagle Peak and the lowest point in the Yellowstone is 5,282′ at Reese Creek.
Yellowstone is larger than Rhode Island and Delaware combined.
Yellowstone has 1000 to 3000 earthquakes annually.
There are more than 300 active geysers in Yellowstone National Park. (Source: Visit Big Sky)
Featured Yellowstone National Park Photographs:
Have a National Park photograph you'd like featured? Contact us today to learn more!
---
Featured Photography Workshops at Yellowstone National Park:
---
Yellowstone National Park Wildlife Photography:
Yellowstone National Park is filled with wildlife and biodiversity. If you like wildlife photography, you will love what this park has to offer! Click here to see a complete list of wildlife in Yellowstone National Park!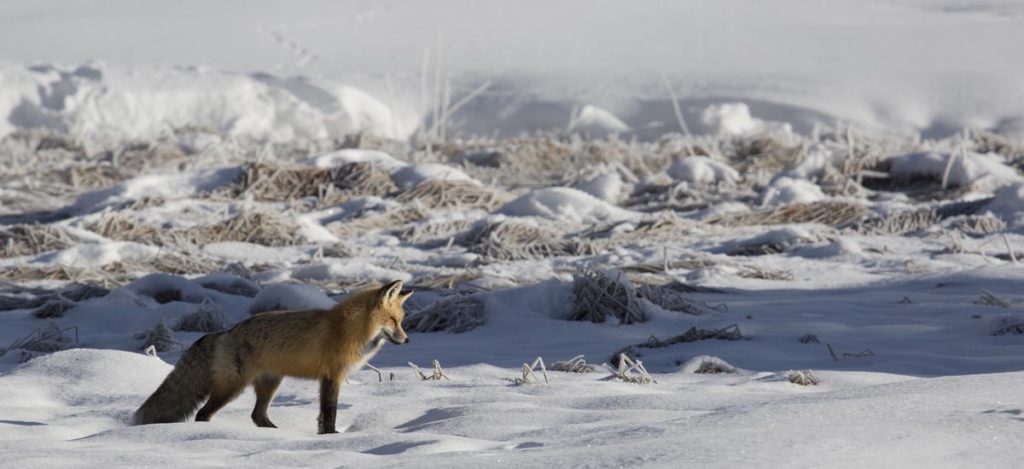 ---
Interactive Map of Yellowstone National Park:
---
Old Faithful
You can't go to Yellowstone National Park without stopping to see Old Faithful erupt! "Old Faithful, the most popular geyser to be seen at Yellowstone National Park, attracts millions of visitors each year from around the world. This famous geyser was first named in 1870, according to Wikipedia. Now, 148 years later, Old Faithful remains true to its name by its constant, daily eruptions. While this is a must-see geyser, crowds can be overwhelming at times." Click here for some tips to help you as you plan your visit to Old Faithful! | Source: Vezzani Photography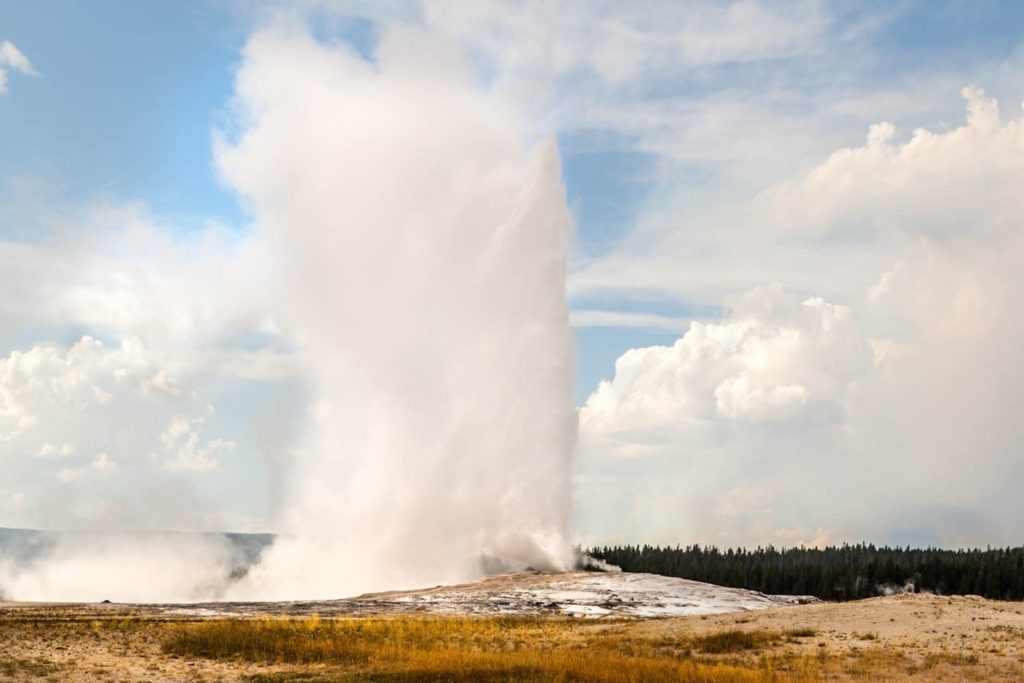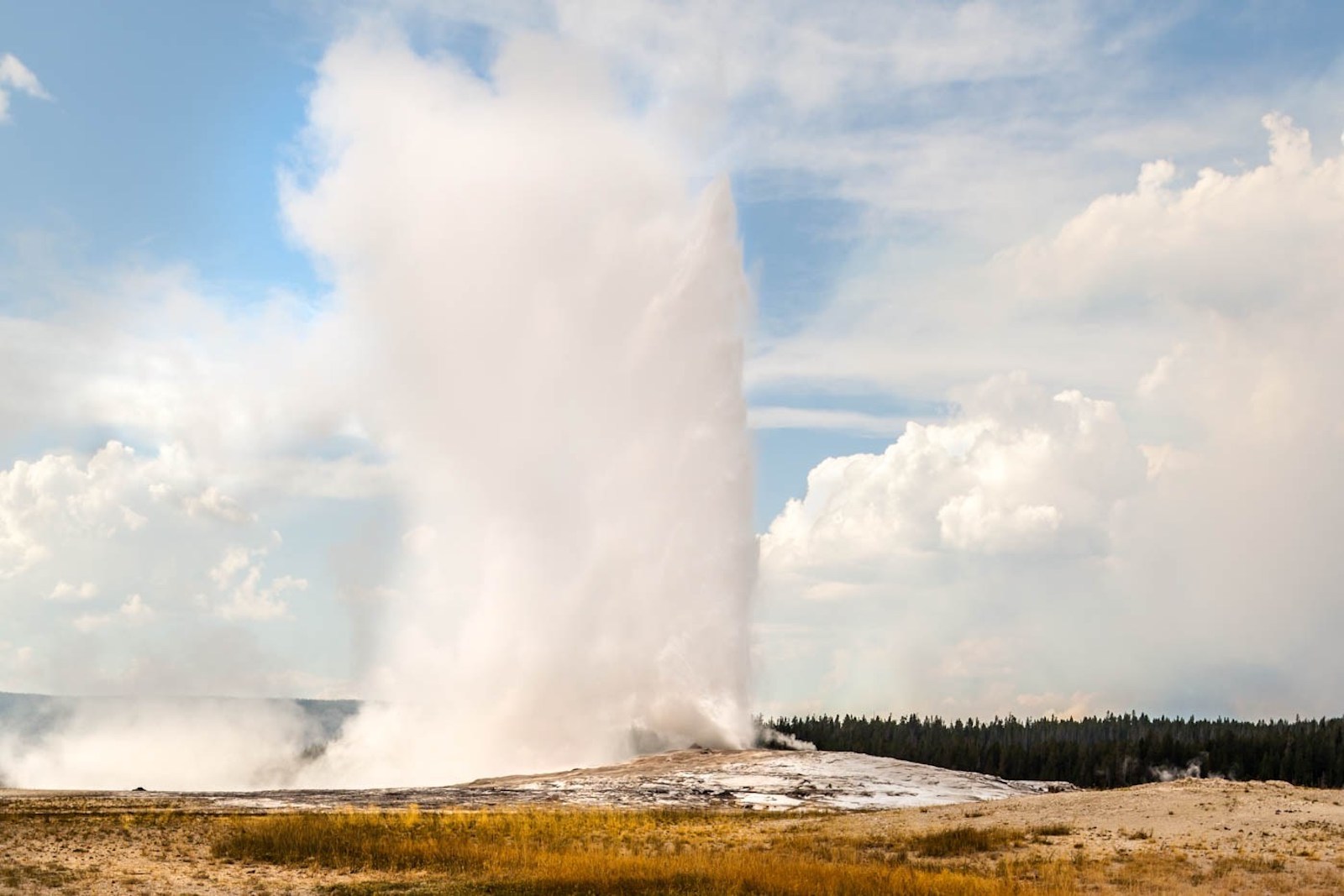 Upper Geyser Basin
Since Old Faithful only erupts every 44 – 125 minutes, visiting Upper Geyser Basin next to Old Faithful is a great way to spend your time! With wooden walkways, hiking around Upper Geyser Basin is easy and fun! You will get to see some amazing hot springs and formations along your way, each one offering something different and unique.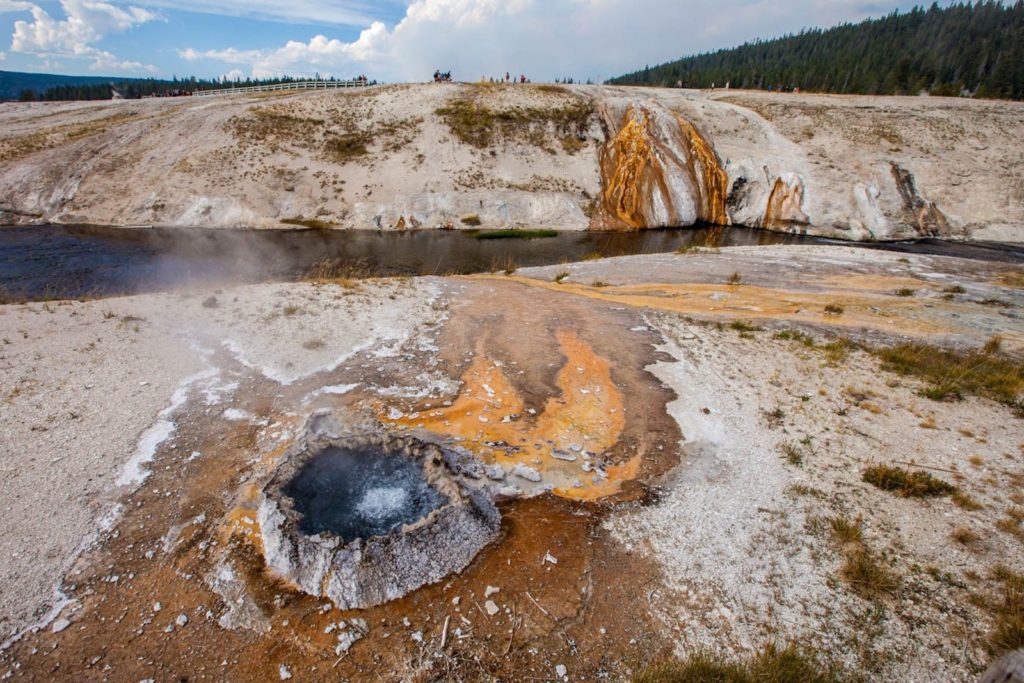 Grand Prismatic Spring
Located off of 191, the Grand Prismatic Spring is absolutely amazing! The variance in colors and the hot steam that pours off of it is unreal. Each color represents a different temperature where unique bacteria can grow. It is truly stunning. Be sure to stay on the path as you walk past this monstrosity! You will also see smaller hot springs along this hiking path. Arrive early to avoid the crowds and get parking. Click here for more information on how to visit the Grand Prismatic Spring!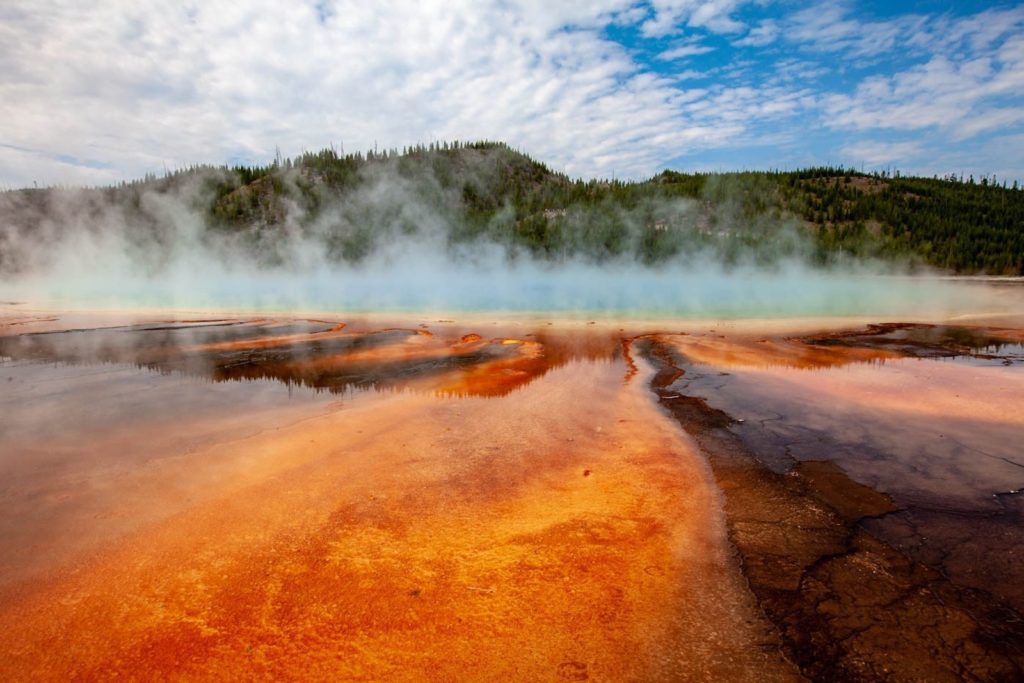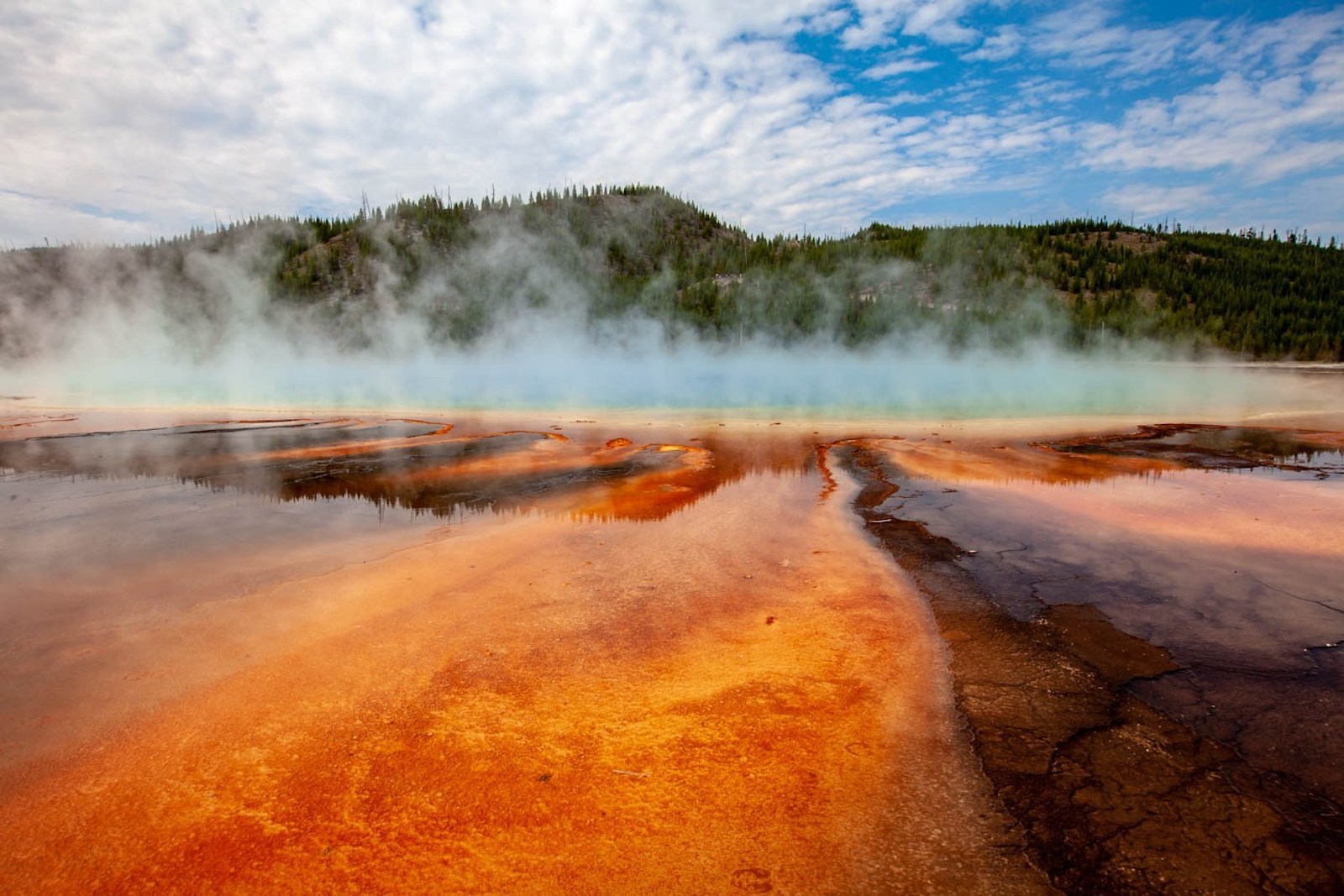 Fountain Paint Pot Trail (Lower Geyser Basin)
Located in the Lower Geyser Basin, the Fountain Paint Pot Trail is true to its name. It looks like someone dumped buckets of paints into steaming vats of liquid. Along the "Fountain Paint Pot Trail you will see various hydrothermal features that are expressions of Yellowstone's still active volcano. Within this geologic system, each type of thermal feature is represented. They can be grouped into two general categories—those with a great deal of water (hot springs and geysers) and those with limited water (mudpots and fumaroles). Despite their structural similarities, no two features are exactly alike." (Source: NPS)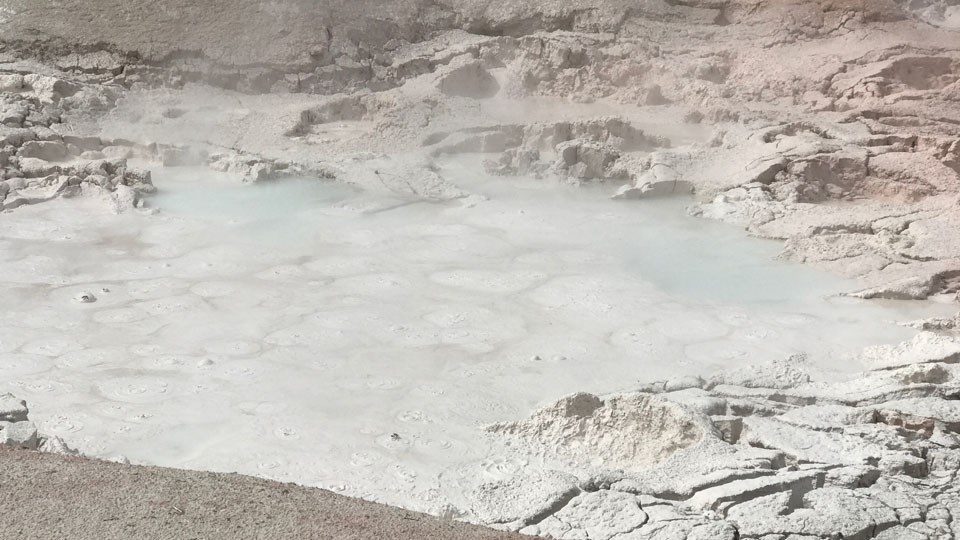 Grand Prismatic Spring Overlook
If you want to see the Grand Prismatic Spring in its entirety, then hiking to the Grand Prismatic Spring Overlook is worth the detour. This hike is located past the parking area for the Grand Prismatic Spring at the Fairy Falls Trailhead. For a direct overlook of the Grand Prismatic Spring, you will need to hire a small jet to fly above it. Click here to get directions to the Grand Prismatic Spring Overlook!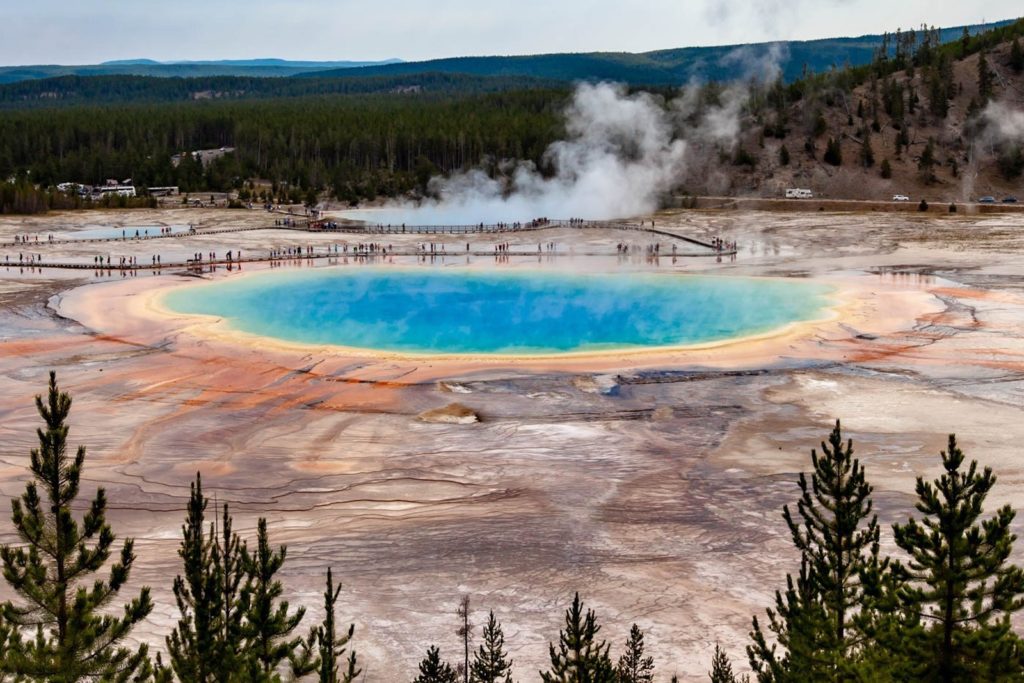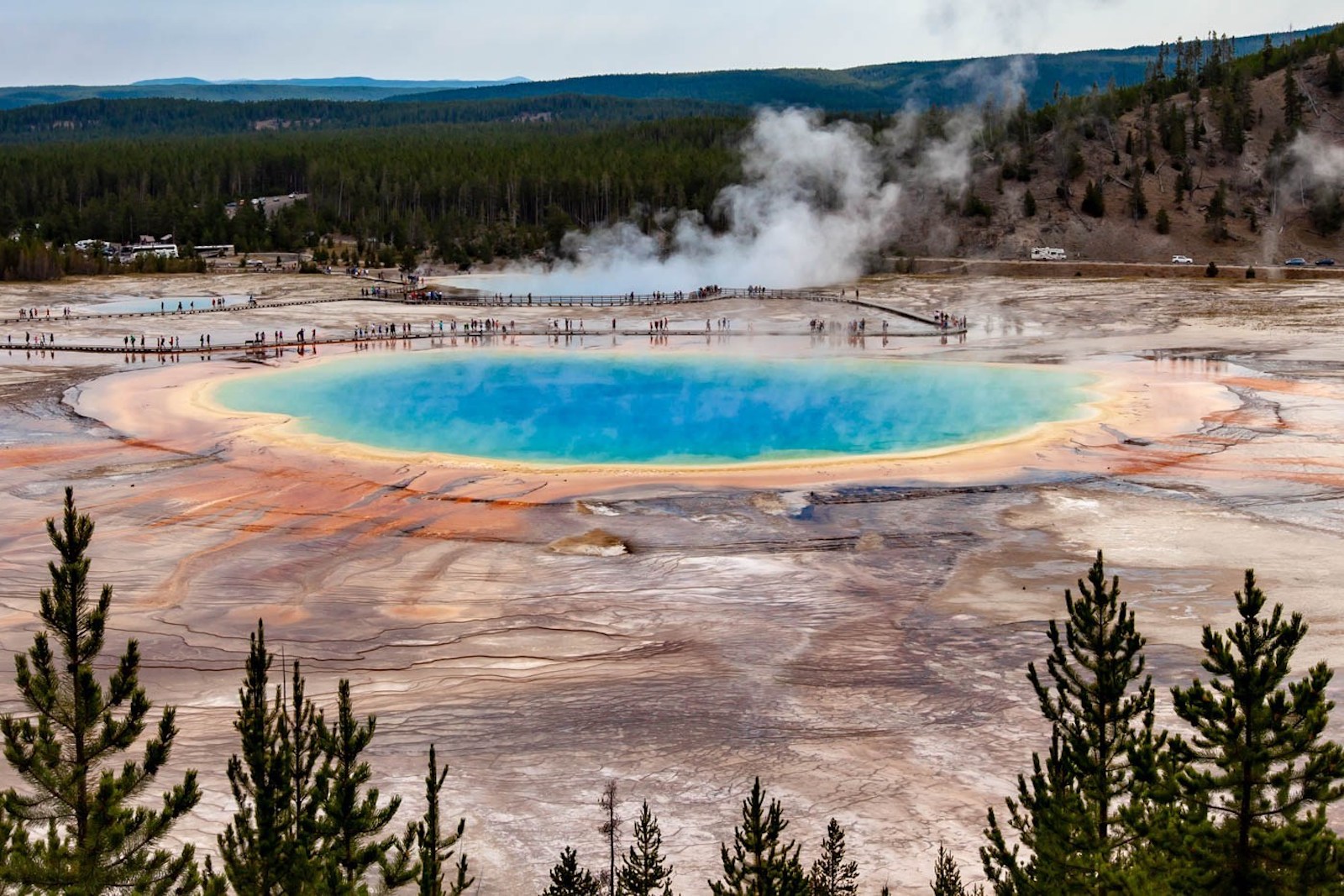 Great Fountain Geyser
Watching the sun set over the Great Fountain Geyser is something you will never forget! Located in the Lower Geyser Basin on Firehole Lake Drive, this geyser usually erupts just before sunset, filling several pools all around it with water. The water reflects the sky above and is just beautiful! Click here for more information about how to find and photograph the Great Fountain Geyser at sunset!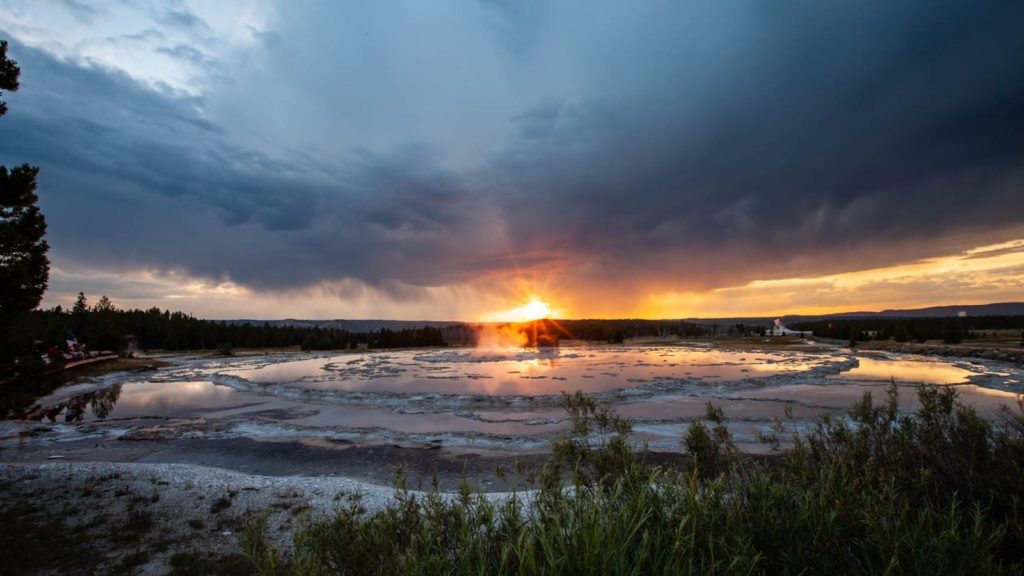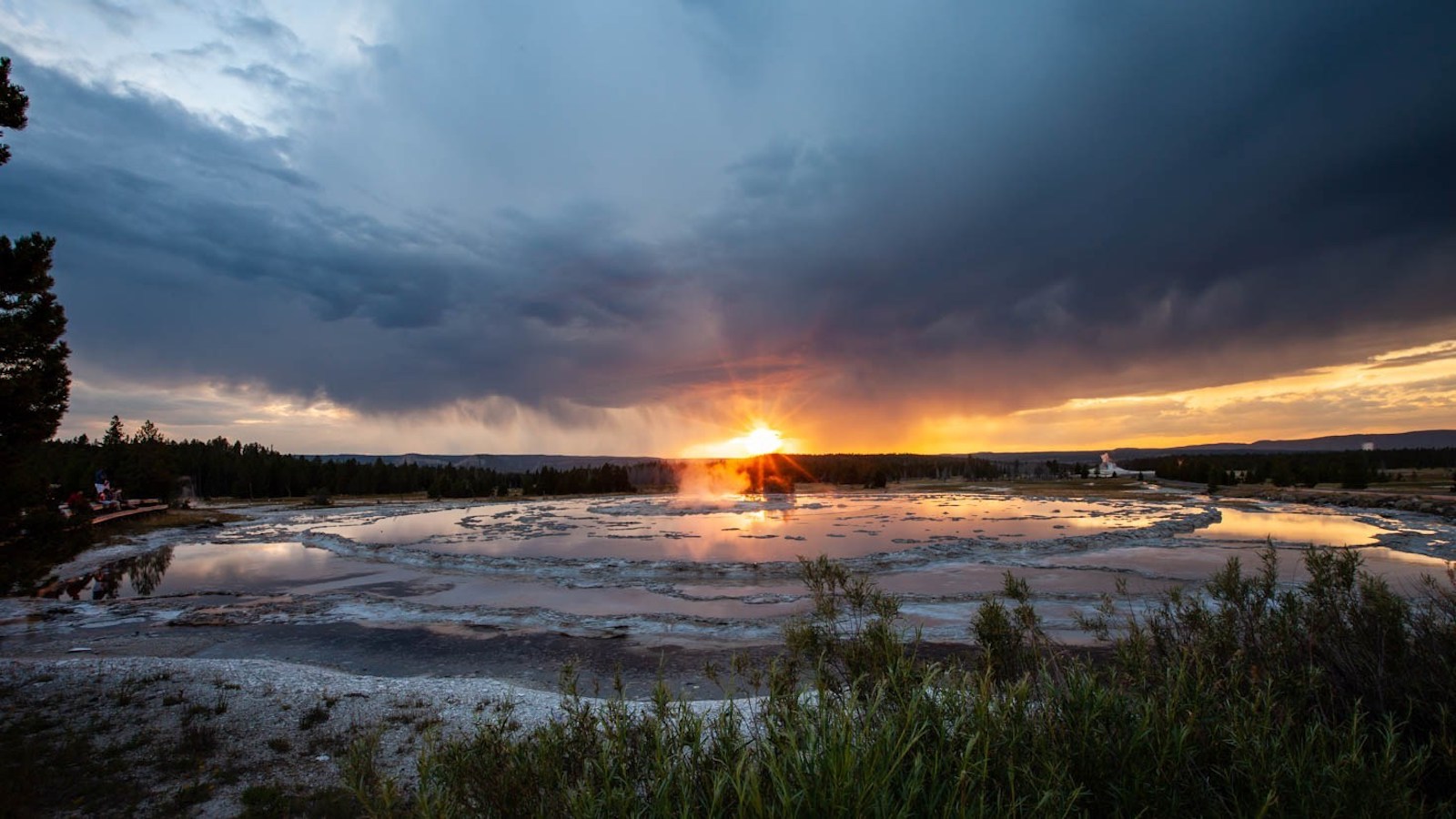 Grand Canyon of Yellowstone
If you have time, the Grand Canyon of Yellowstone is a must see. Here you will see a vast canyon carved down more than 1000 feet by the Yellowstone River. A main attraction at the Grand Canyon of Yellowstone is the stunning view of the 308 ft. Lower Yellowstone Falls. Visit the National Parks Website for current trail conditions and closures.
Gibbons Falls
The viewpoint for Gibbons Falls at Yellowstone National Park is easily accessible. Located off of Grand Loop Road (closed from Dec-Apr), there is a parking lot pull off where you can easily view the falls and get more information. This area fills up quickly so go early in the morning or in the late afternoon for the best chance to find a spot. This 84 foot waterfall has a gentle descent and is beautiful. If you want a unique view, there is a paved trail above the Gibbon River that you can follow.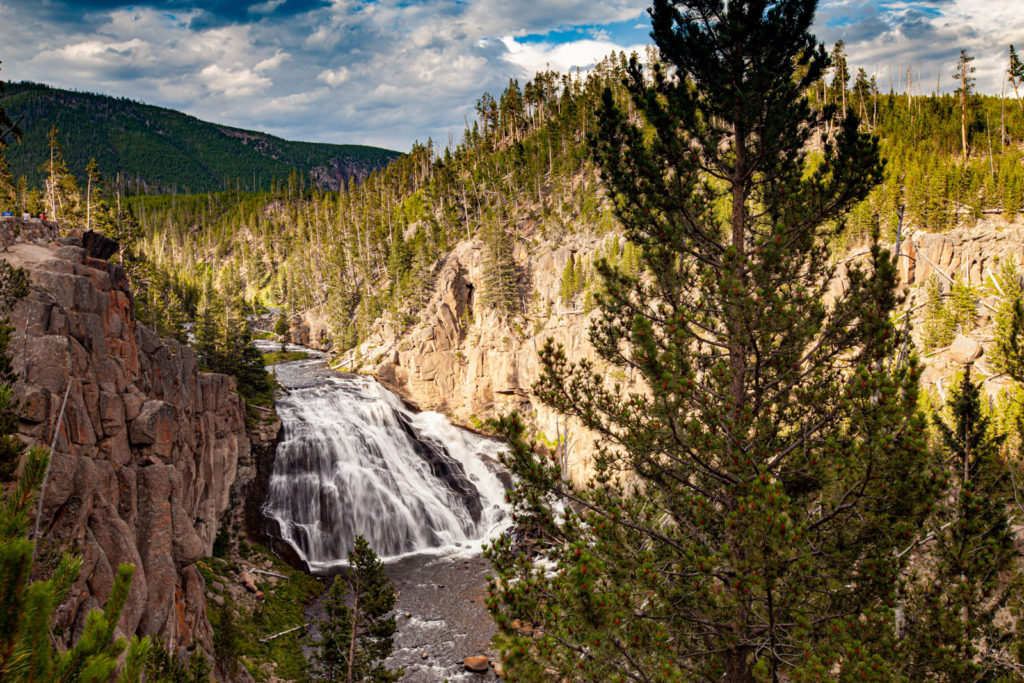 West Thumb Geyser Basin
Next to Yellowstone Lake, the West Thumb Geyser Basin is well worth a visit! One highlight from this basin is the Abyss Pool. This clear blue pool can fit an entire semi truck down into its depths! It is beautiful and will fascinate you. Lined with a board walk, the West Thumb Geyser Basin allows you to see simmering pools and hot springs both in and out of the lake. Be sure to pay the West Thumb Geyser Basin a visit on your way down to Lewis Lake and Grand Teton National Park!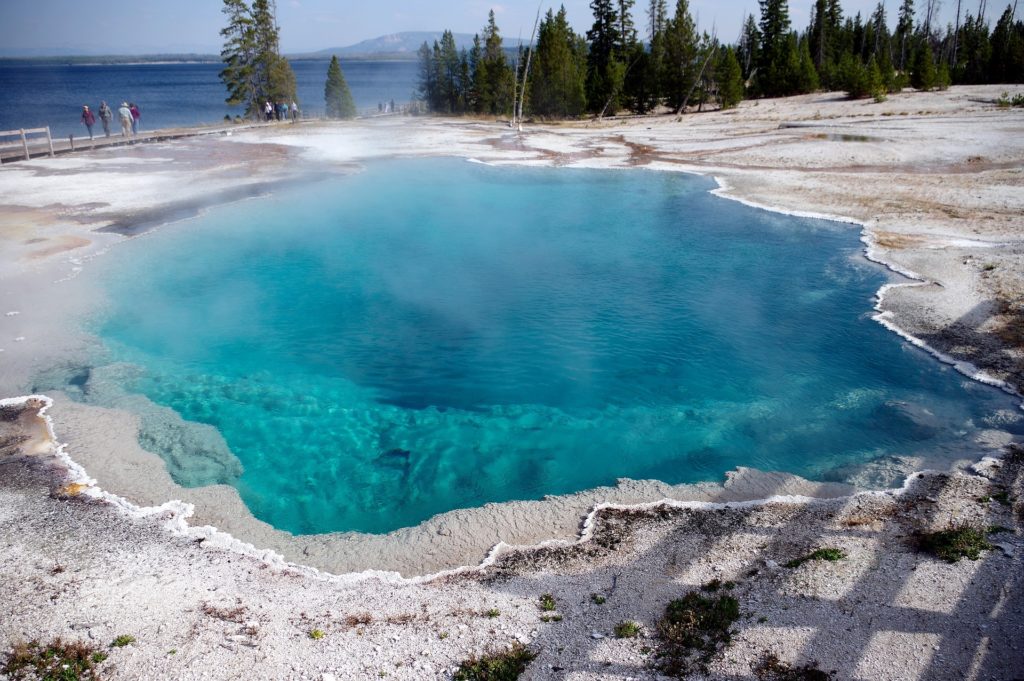 Lamar Valley
Lamar Valley is the perfect location to watch and photograph wildlife – especially if you go in the early morning or early evening hours. Be prepared to stop your car as bison often cross the road driving through Lamar Valley. There are several pull outs and plenty of beautiful locations in Lamar Valley! This scenic drive is located in the northern section of Yellowstone National Park.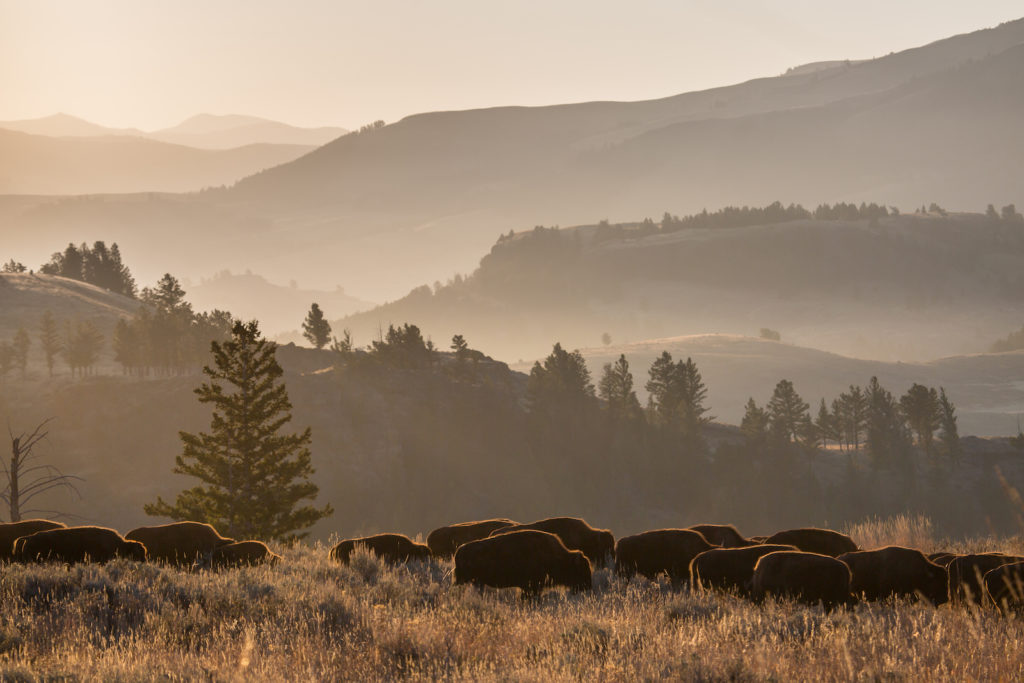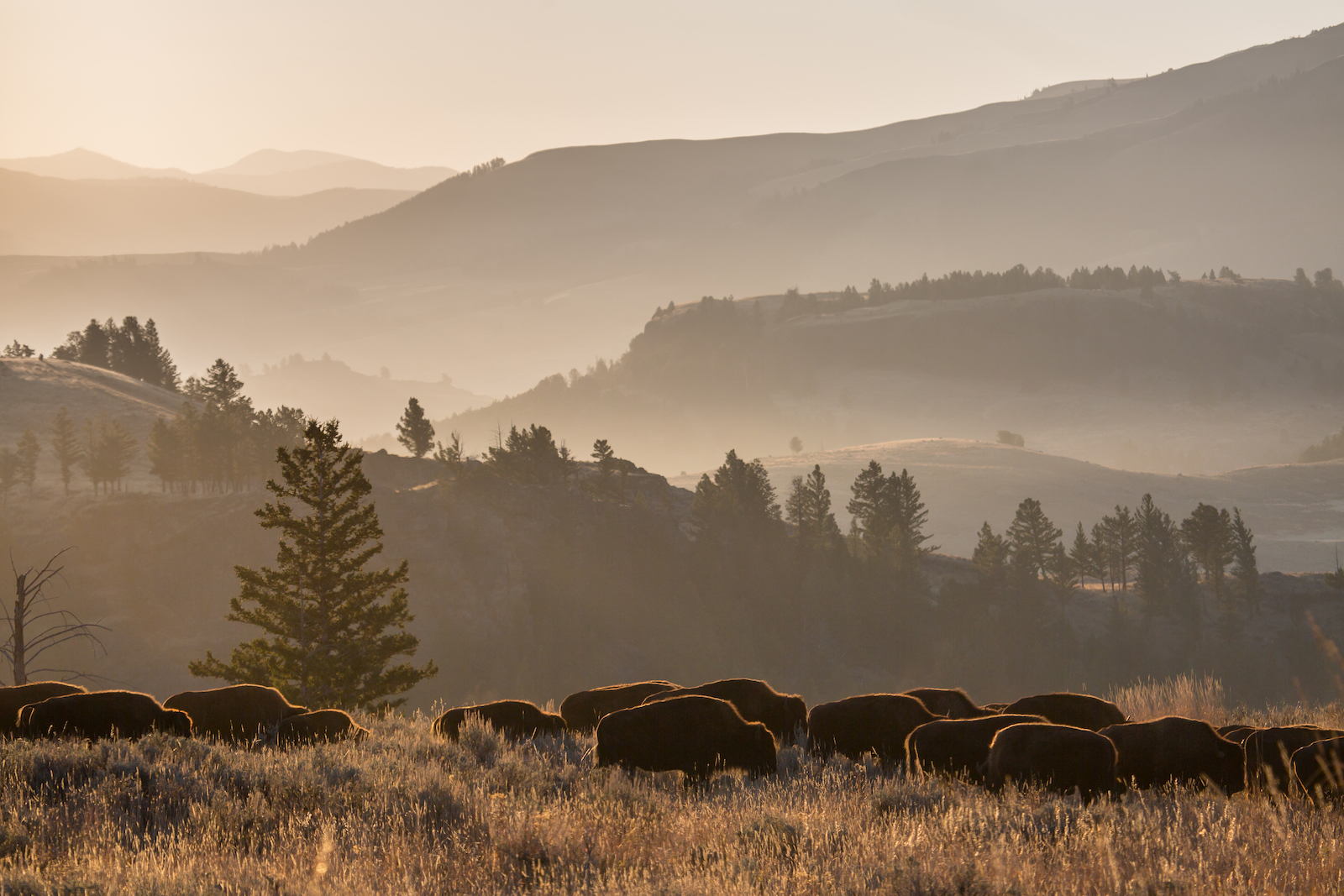 Madison Campground
Madison Campground is a lovely place to stay at Yellowstone National Park. Bear Safety is a must as they often roam the campground at night. Do not be surprised if a Bison walks right through the campground. In addition to tall lodgepole pine trees and seclusion, the sunsets just around the corner from the campground near the amphitheater are spectacular! You might even see Elk grazing in the meadow and meandering in the curving river at twilight! While there are no showers in the campground, you can take some pay showers at several other locations in the park (including near Old Faithful and at the campground next to the Grand Canyon of Yellowstone). Click here for more information about Madison Campground!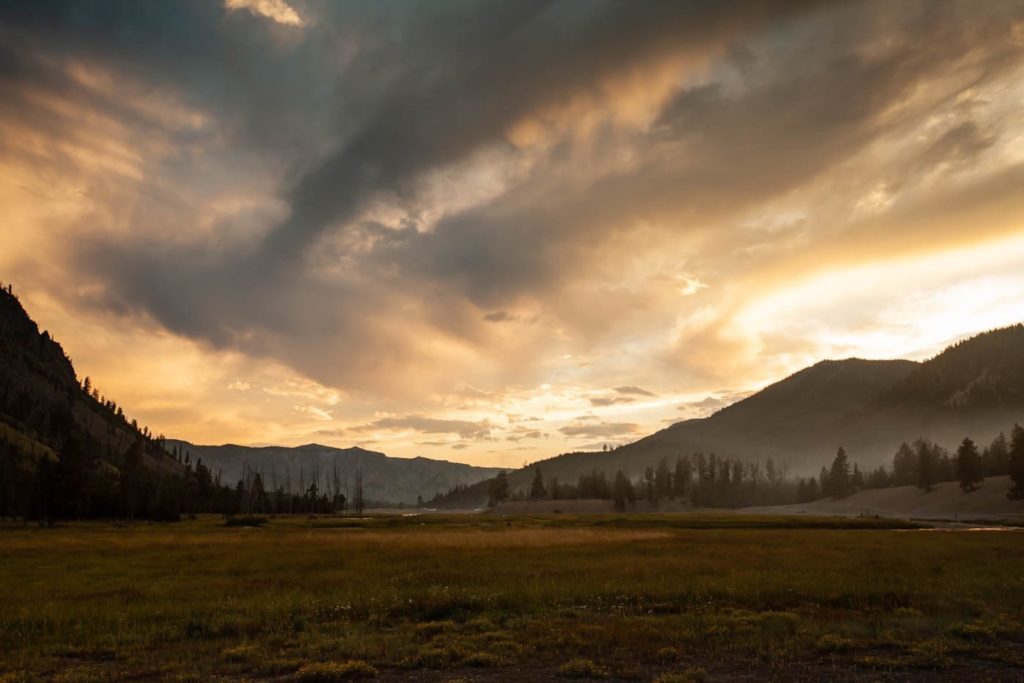 Mt. Washburn
If you are lucky enough to go in the spring, Mount Washburn will be loaded with wildflowers. You can view Mount Washburn from the Tower Fall Campground or you can drive up to it and hike to the top! This moderate hike is 6.4 miles out and back. The best time to hike Mount Washburn is between June-October as there can still be snow pack in mid-June.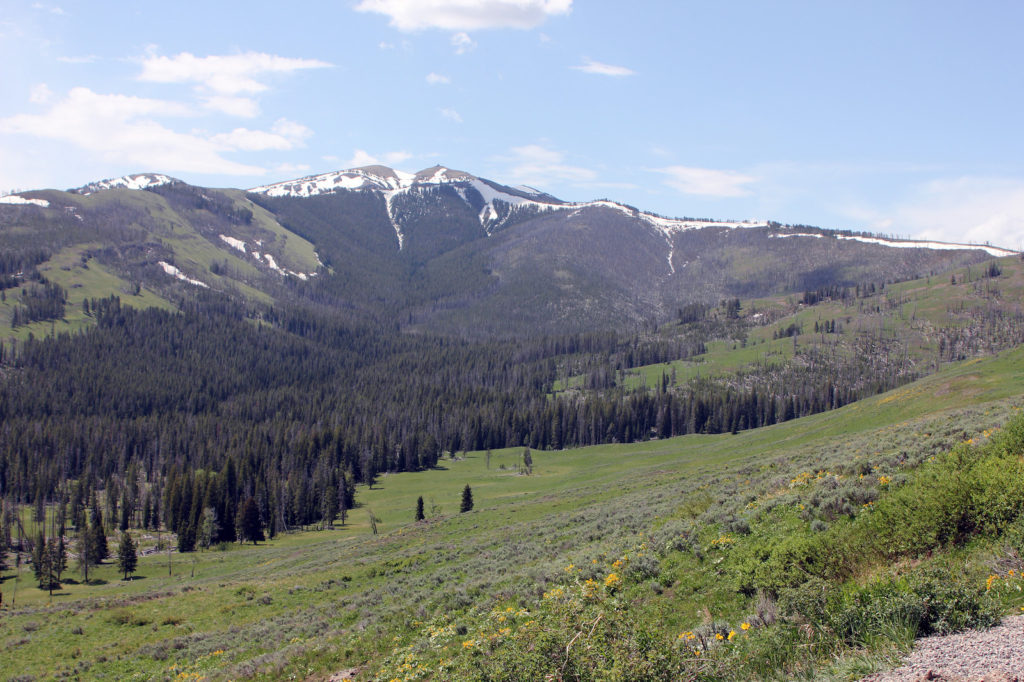 Mammoth Hot Springs
"Mammoth Hot Springs are a must-see feature of Yellowstone National Park in part because they're so different from other thermal areas in the area. This is largely because limestone is a relatively soft type of rock, allowing the travertine formations to grow much faster than other sinter formations. It has been described as looking like a cave turned inside out." (Source: My Yellowstone) With an upper and lower terrace, there is plenty to see! Located in the northernmost part of Yellowstone, these hot springs are sure to please! Be sure to stop by the Albright Visitor Center & Museum if you have time.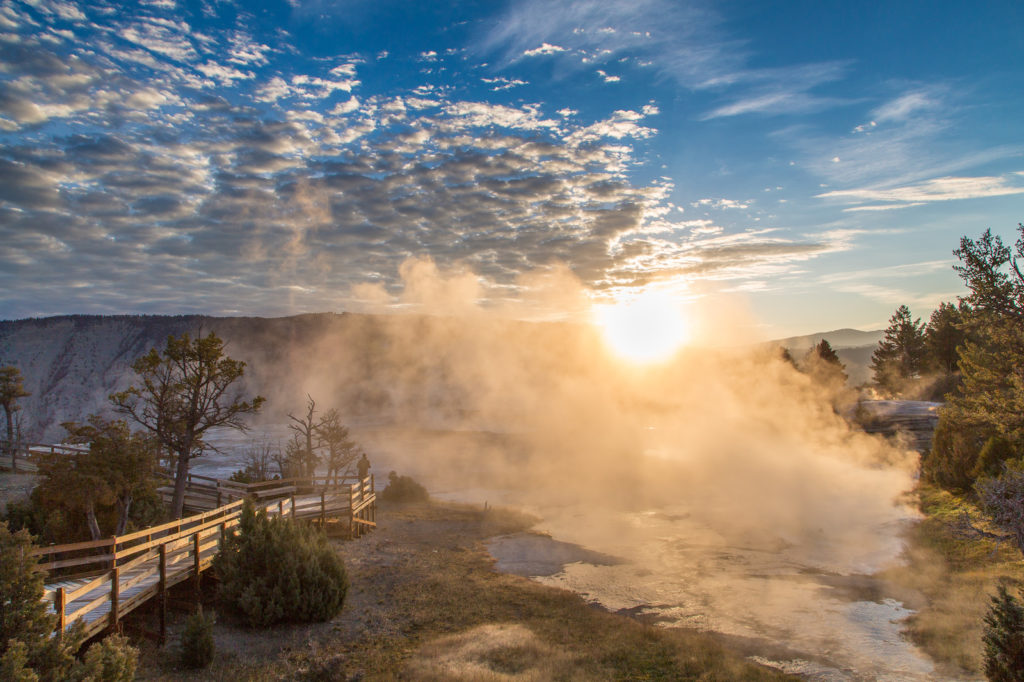 Yellowstone Lake
Known for its incredible sunsets, Yellowstone Lake is a huge element of Yellowstone National Park. While you can go boating on this lake, don't plan on swimming as Yellowstone Lake stays cold year round with an average water temperature of 41°F (5°C). (Source: NPS) That said, there are countless landscape photography opportunities along the 141 miles of shoreline of Yellowstone Lake.
Observation Point and Solitary Geyser
Observation Point offers a unique viewpoint of Old Faithful in Yellowstone National Park. "This is a 1.6-mile (2.6-kilometer) there-and-back trail that begins and ends at the same trailhead. Add 0.9 miles (1.4 km) to the hike by continuing west to Solitary Geyser—a frequent erupter—then down to the Geyser Hill boardwalk and back to the trailhead." (Source: NPS)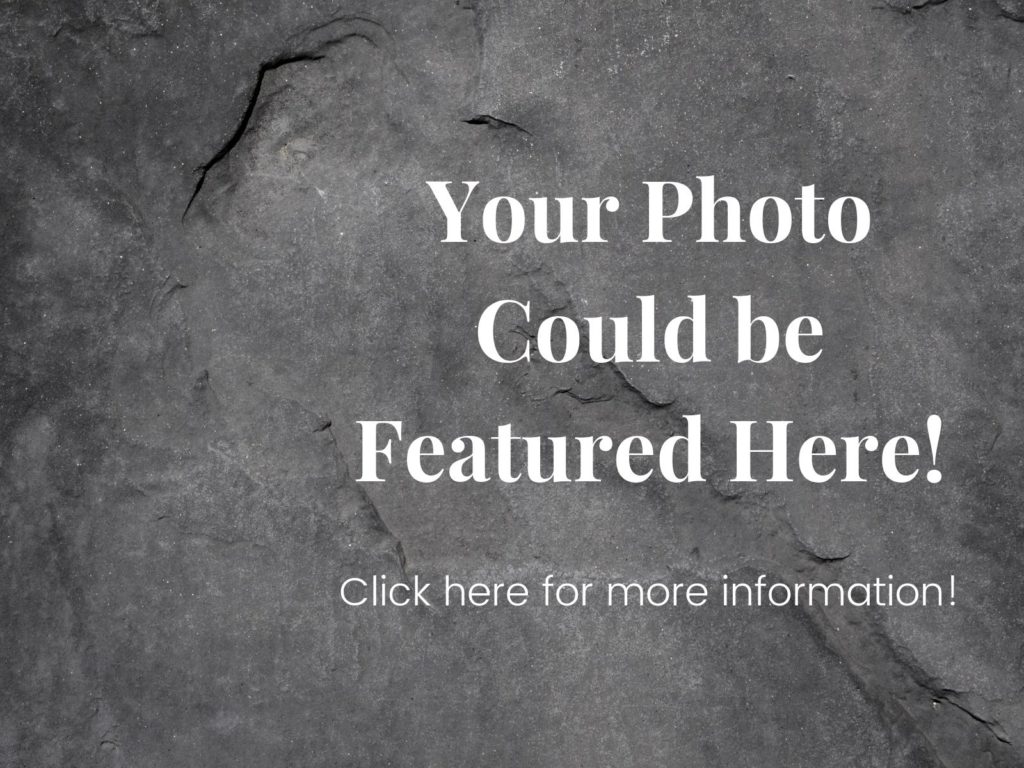 Lone Star Geyser
The Lone Star Geyser is known at the second highest geyser in Yellowstone National Park next to Old Faithful. In order to get to the Lone Star Geyser, you have to hike approximately 5.3 miles out and back. While that is a long distance, according to the National Park Service, "this pleasant, partially paved trail follows an old service road beside the Firehole River to the geyser. The Lone Star Geyser erupts up to 45 feet (13.7 m) from a 12-foot (3.6 m) cone approximately every three hours." (Source: NPS) If you want to see it erupt, make sure to check in at the Old Faithful Visitor Center to find out the predicted eruption times and plan your hike accordingly.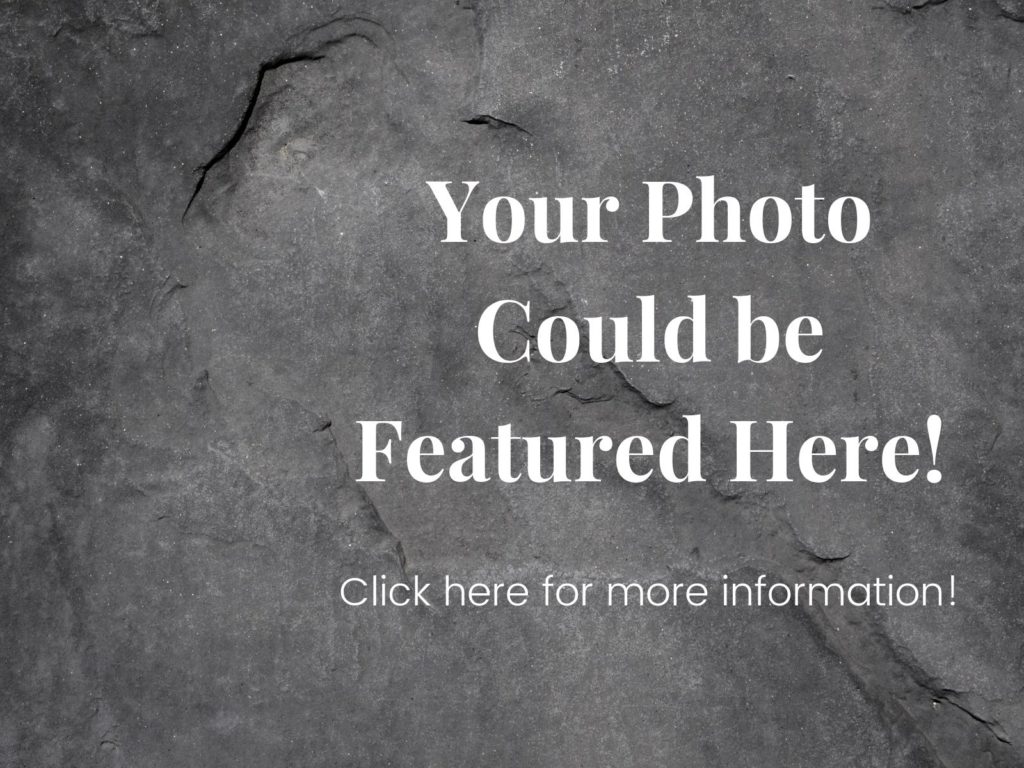 Moose Falls
If you love soft water photography then you will love Moose Falls in Yellowstone National Park. This small 30′ waterfall is located just past the south entrance to Yellowstone National Park on your right. This short .1 mile out and back hike is well worth your time as you can get up close and personal with the falls in just a few minutes! Go in the early morning if you can to avoid harsh lighting and crowds.
Uncle Tom's Trail
Although currently closed, Uncle Tom's Trail offers a stunning view of Lower Yellowstone Falls in the Grand Canyon of Yellowstone and is well worth a hike. Click here to see the current conditions of Uncle Tom's Trail.
Lower Geyser Basin
The Lower Geyser Basin is "the largest geyser basin in Yellowstone, spanning about 18 square miles (29 square kilometers). It consists of a flat plain interspersed with meadows and stands of lodgepole pine, with the Firehole River flowing through the central part of the basin. No other area in the park equals the Lower Geyser Basin in terms of hot water discharge. Measurements made in 1930 indicated a volume of about 15,300 gallons per minute. Most of the hydrothermal activity in the Lower Geyser Basin occurs in the Fountain Paint Pot and Firehole Lake areas." (Source: NPS)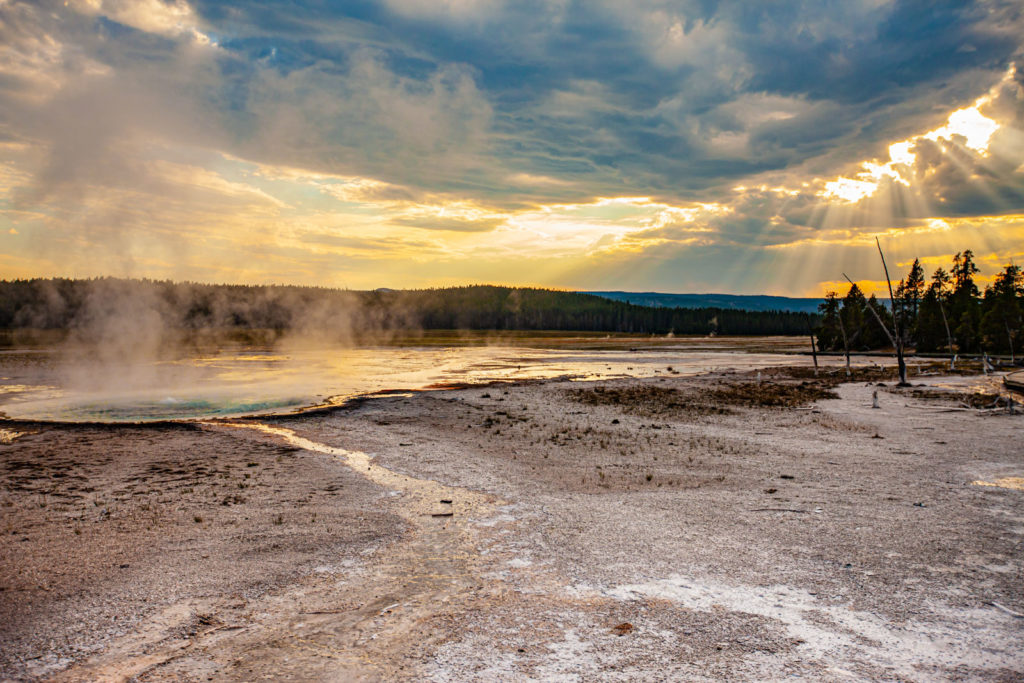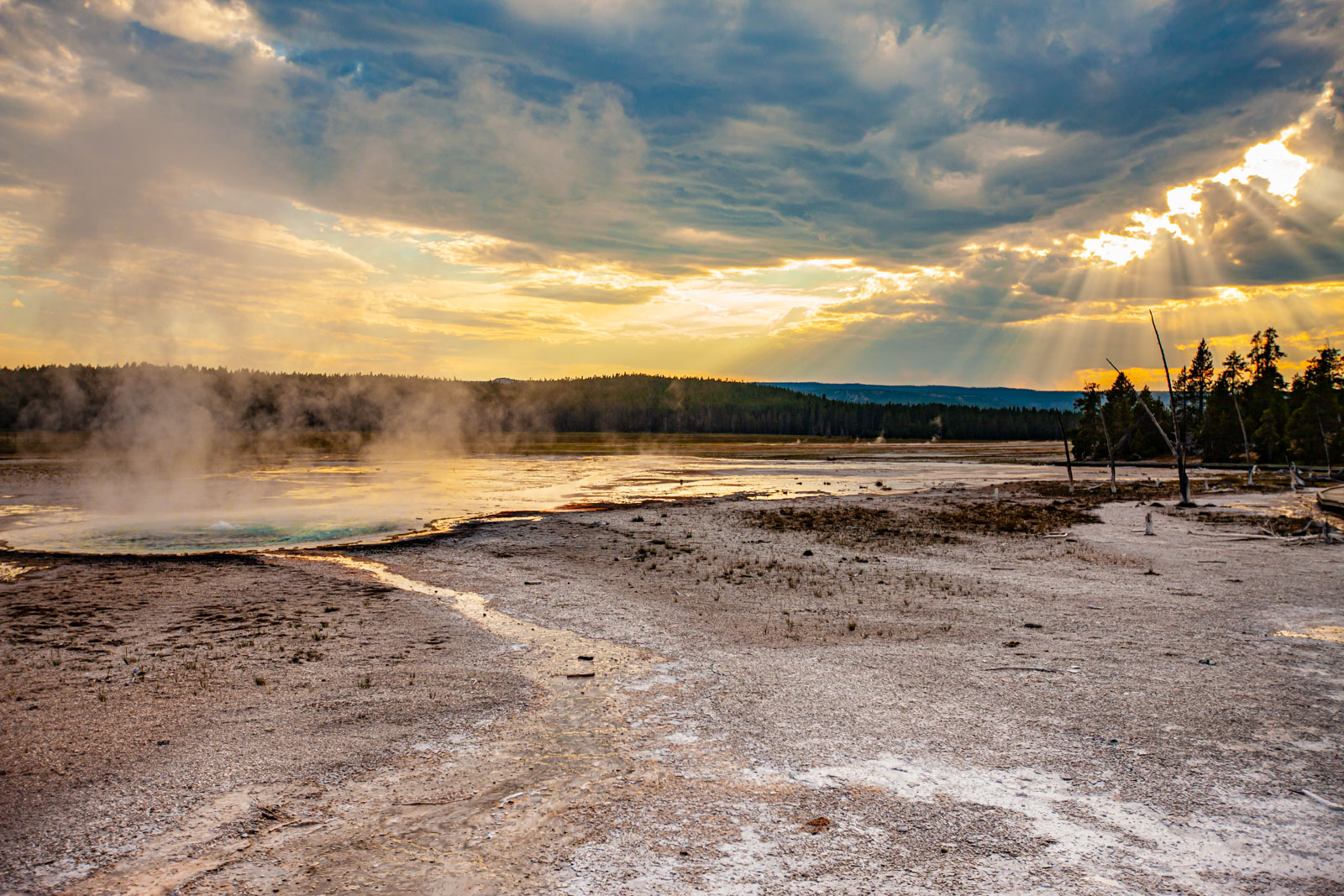 Storm Point and Indian Pond
The Storm Point Trail is a fairly easy 2.3 mile loop trail. Located 3 miles east of the Fishing Bridge Visitor's Center, you can often find wildflowers and beautiful vistas of Indian Pond. "This trail begins in the open meadows overlooking Indian Pond and Yellowstone Lake. It passes alongside the pond before turning right (west) into the forest. The trail continues through the trees and out to scenic, wind-swept Storm Point. The rocky area near the point is home to a large colony of yellow-bellied marmots. Following the shoreline to the west, the trail eventually loops back through the lodgepole forest and returns to Indian Pond." Since there is often bear activity, make sure to check with the Visitor's Center to find out if the trail is open to the public. (Source: NPS)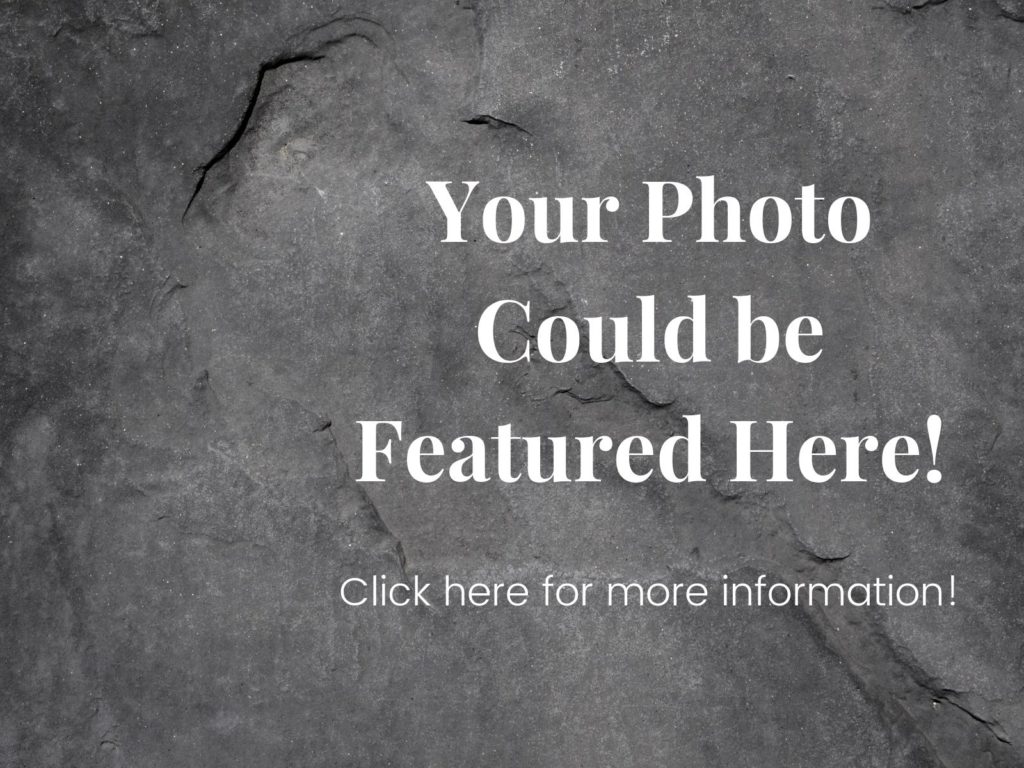 Lewis Lake
Located just 8 miles north of the southern entrance to Yellowstone Nationla Park, Lewis Lake offers great camping opportunities as well as beautiful scenery.
---
Do you want to be featured on National Park Photographer?
Why wait! Contact us today at nationalparkphoto@gmail.com for a chance to be featured as a National Park Photographer!
References: