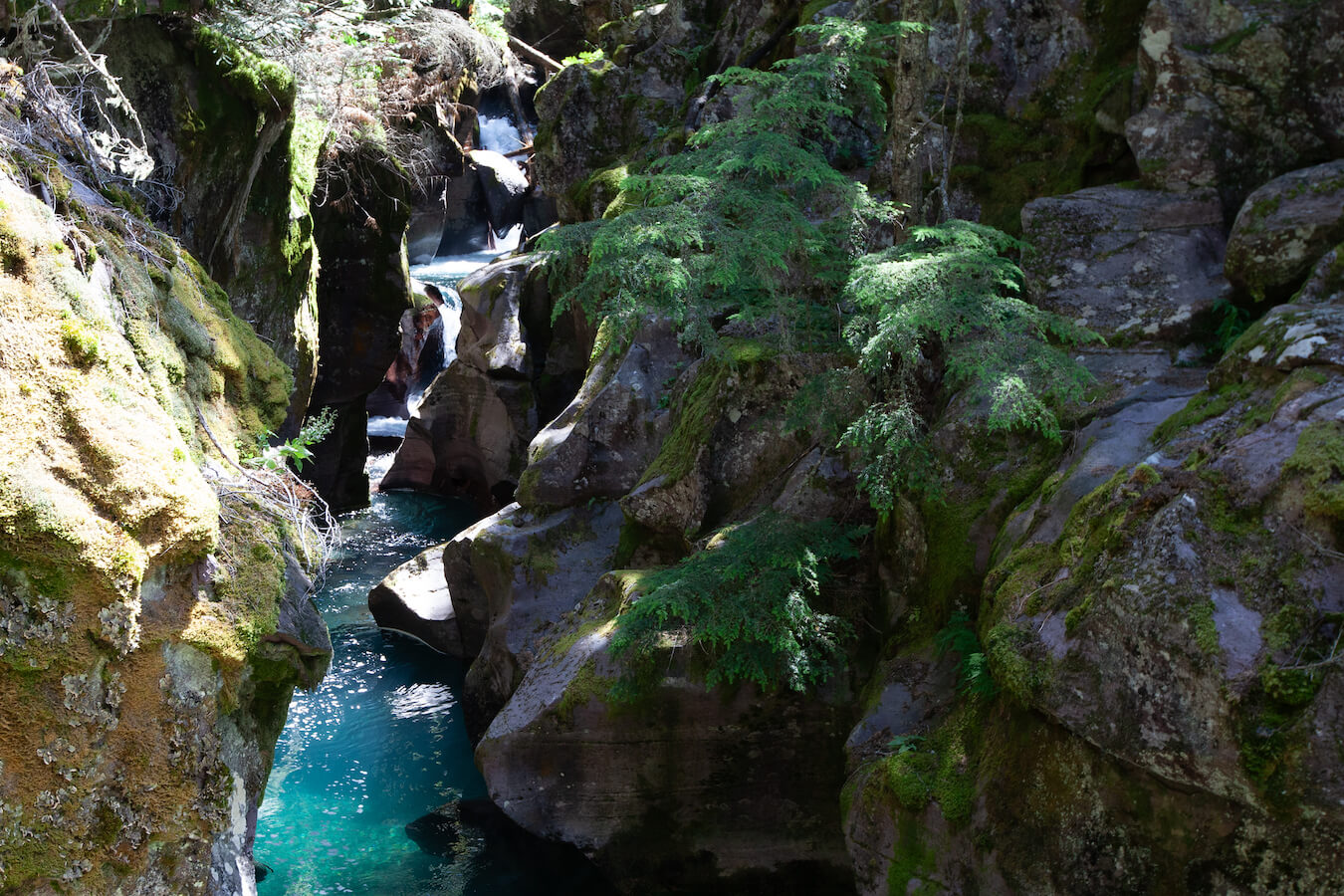 Distance: 1 mi. | Elevation Gain: 50′ | Route Type: Out and Back
The Avalanche Creek area of Glacier National Park is stunning. It is heavily shaded which makes hiking more pleasant during the summer months. Avalanche Creek has a campground, picnic area, and restrooms. This stop provides access to both the Trail of the Cedars and Avalanche Lake Trails.
Accessing Avalanche Creek
The Avalanche Creek parking lot is located on the Going-to-the-Sun Road, 5.5 miles east of Lake McDonald Lodge. It fills up quickly between 8:30 am and 4 pm. Because of this, you can access Avalanche Creek via the free park shuttle. There are public restrooms (aka vault toilets) near the shuttle drop off point. In addition to these, if you want a flush toilet, the best restrooms are located on the western portion of the Trail of the Cedars loop.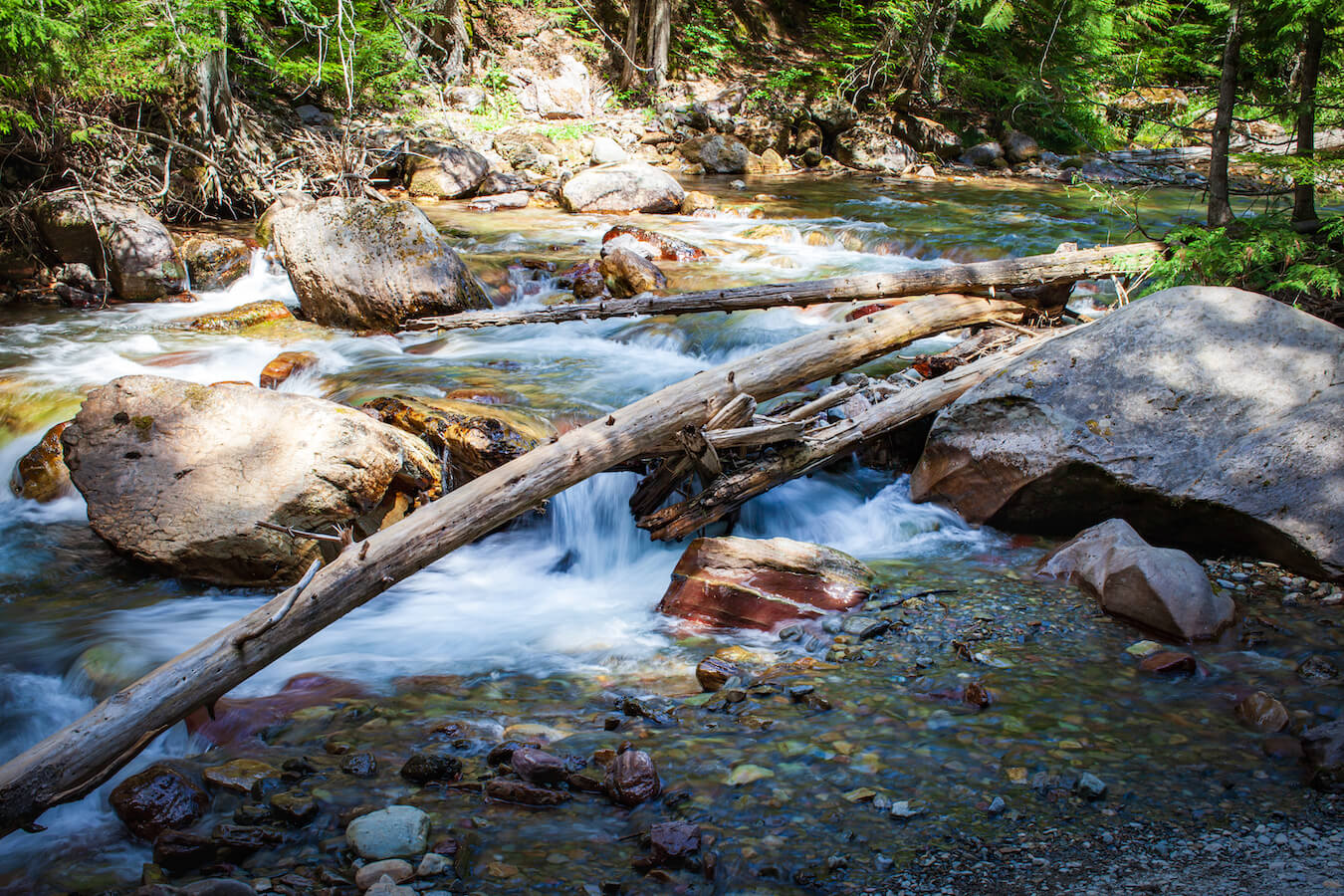 How Avalanche Creek Formed
Avalanche Creek in Glacier National Park primarily gets its water from a combination of sources including snowmelt, glaciers, precipitation, and springs within its watershed. The flow of water from these sources contributes to the formation and maintenance of Avalanche Creek and its associated features, such as waterfalls, cascades, and the iconic Avalanche Lake.
Here's how the water sources contribute to Avalanche Creek:
Snowmelt: Glacier National Park is known for its glaciers and snow-covered landscapes. During the warmer months, the snow and ice on the mountains gradually melt due to rising temperatures. The resulting meltwater runs off the glaciers and mountain slopes, contributing to the flow of Avalanche Creek.
Glacial Meltwater: Sperry Glacier releases meltwater as it thaws during the summer months. This meltwater flows down the mountains and eventually reaches Avalanche Creek, adding to its flow. The mixture of glacial water adds to the beautiful green and blue color pigments found in Avalanche Creek.
Precipitation: Rainfall and snowfall also contribute to the water in Avalanche Creek. Precipitation that falls directly into the creek's watershed area, as well as onto surrounding slopes, eventually makes its way into the creek.
Springs: Natural springs within the watershed of Avalanche Creek can also contribute to its flow.
All these sources of water converge to form Avalanche Creek, which eventually reaches Avalanche Lake. At the end of the lake, the water continues to flow until it travels steeply down through the stunning Avalanche Gorge. From there, the creek continues its course downhill and joins other waterways, ultimately flowing into McDonald Creek.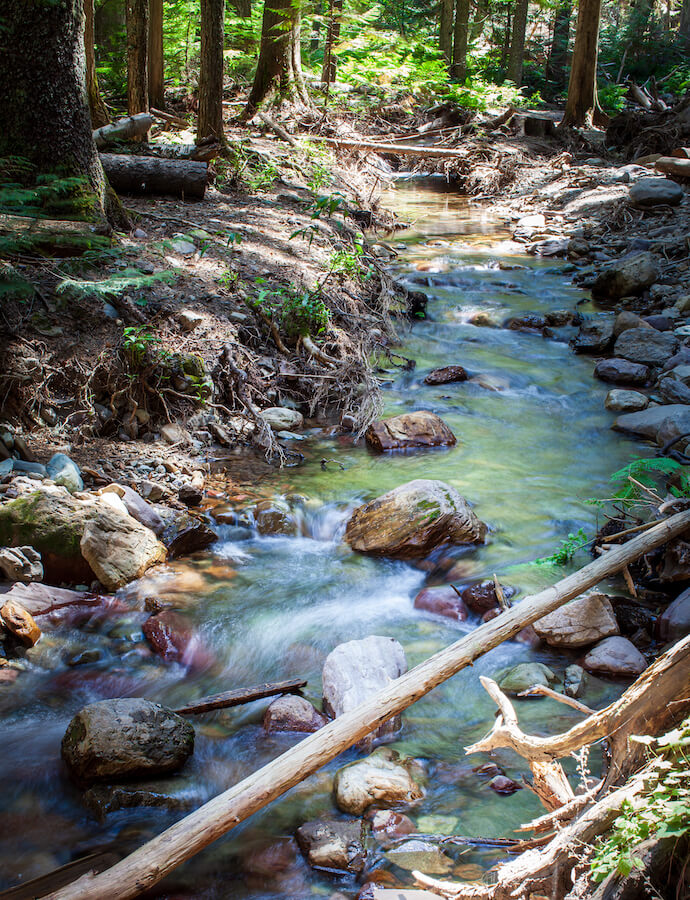 Photographing Avalanche Gorge
Undoubtedly, one of the most beautiful parts of Avalanche Creek is located along the Trail of the Cedars. This is a short, accessible loop trail (approximately 0.7 miles or 1.1 km) that winds through a lush forest of cedar and hemlock trees. It's a great introduction to the natural beauty of the area and leads to a viewing area for Avalanche Gorge. Avalanche Gorge is where Avalanche Creek flows through a narrow, rocky canyon, creating a picturesque and powerful scene. Dappled light is common in this area and so if you want to avoid harsh lighting conditions plan on arriving in the early morning hours or late afternoon/evening. A tri-pod is essential if you want to get a soft water shot.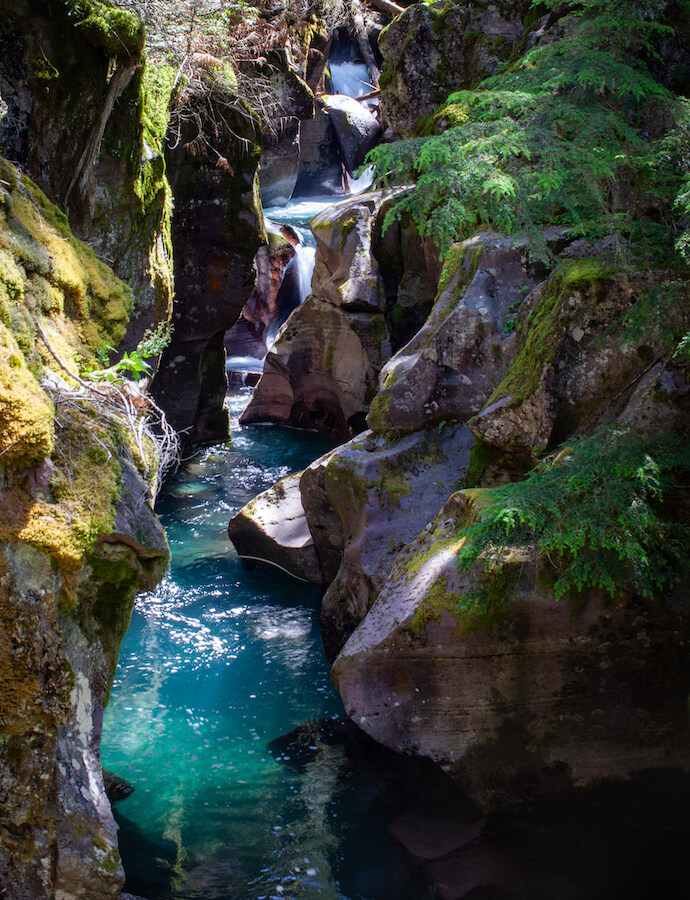 Avalanche Lake Trail
If you are up for a more challenging hike, you can continue on to Avalanche Lake. The Avalanche Lake Trail branches off from the Trail of the Cedars just past the gorge. It's a moderately challenging hike of about 3.2 additional miles (7.2 km) out and back, leading to the stunning Avalanche Lake. The trail takes you through forests, crosses a suspension bridge, and offers plenty of views of Avalanche Creek. Hikers will pass by waterfalls, follow Avalanche Creek, and ultimately reach the stunning Avalanche Lake, which is surrounded by mountains and distant waterfalls.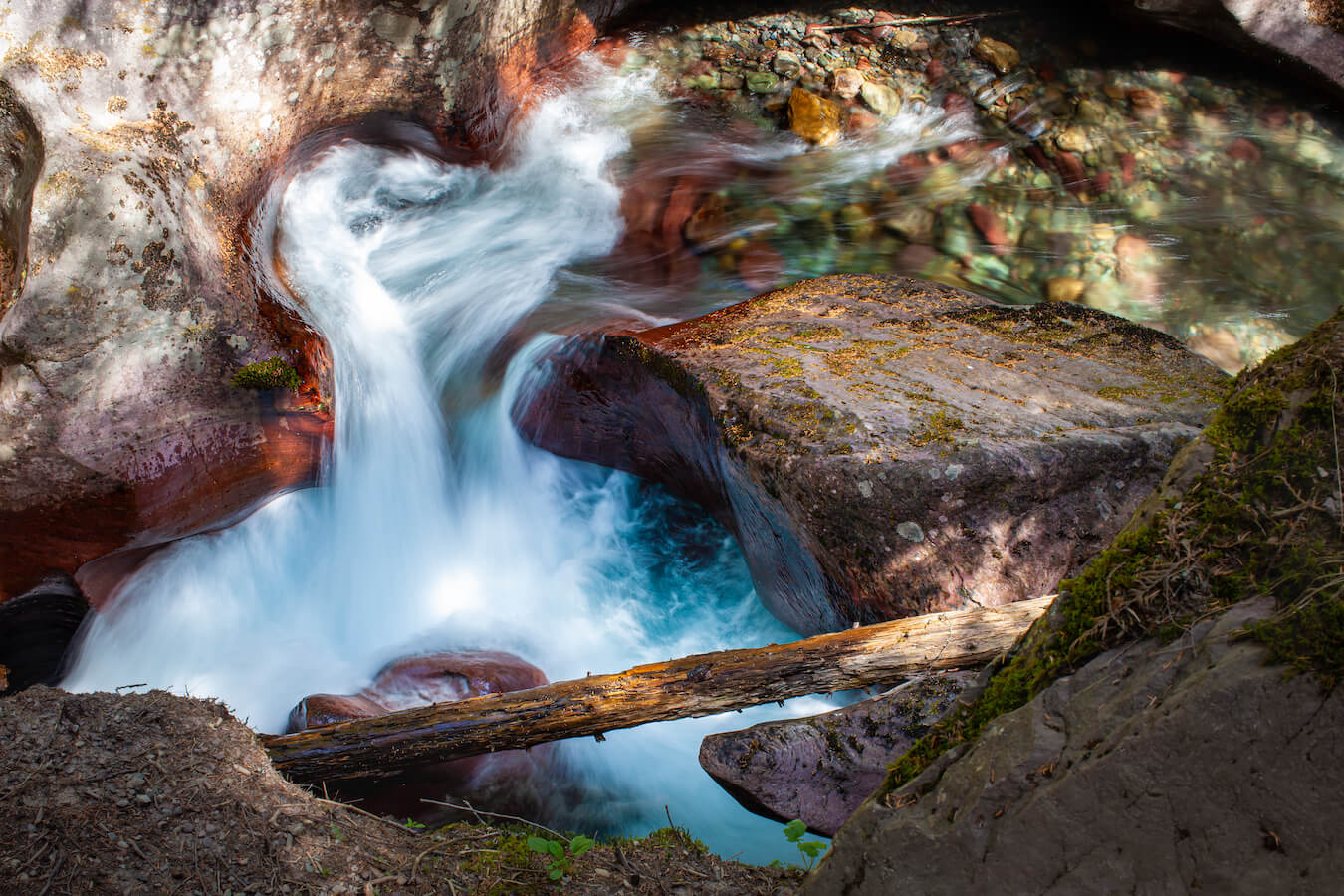 Avalanche Creek Wildlife
The Avalanche Creek area is also known for its wildlife viewing opportunities. It's not uncommon to spot various bird species, small mammals, and sometimes larger wildlife like deer and bears in the vicinity. Be sure to use proper safety precautions and keep your distance from the wildlife. It should be noted that Avalanche Creek is bear country. Bear bells and/or bear spray are recommended in this section of the park.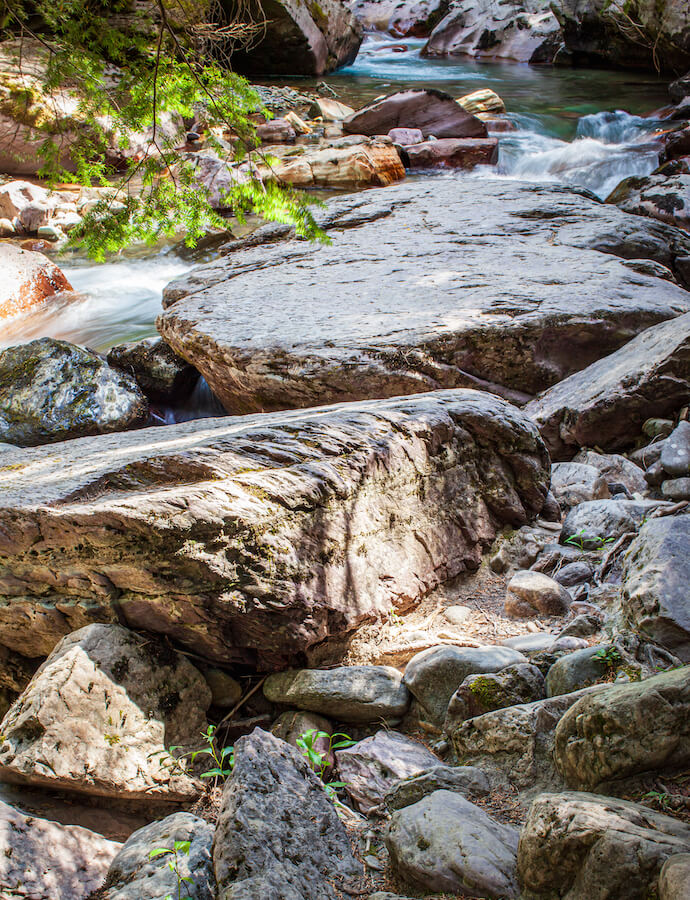 Before making your trip, consider checking the official Glacier National Park website or contacting the park's visitor center for the most up-to-date information on trail conditions, accessibility, and any recent changes. As with any visit to a national park, it's important to follow park regulations, practice Leave No Trace principles, and prioritize safety while exploring this beautiful area. Enjoy your time exploring the natural wonders of Avalanche Creek!
Some of the links on this website are affiliate links, which means we will earn a commission at no additional cost to you, if you click through and make a purchase. Regardless, we only link to products we use or believe in.